Aya Hisakawa
久川綾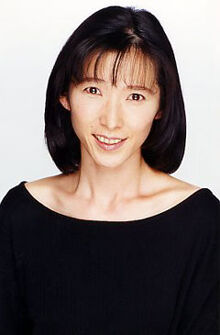 Aya Hisakawa (久川綾, Hisakawa Aya?, born November 12, 1968) is a seiyū and J-pop singer born in Kaizuka, Osaka. In addition to releasing various solo CDs, she is well known for her anime voice roles, and has also done some work in video games. She is best known for her role of Sailor Mercury of the Sailor Moon fame and also Cerberus from Cardcaptor Sakura. She performs some of her roles in her native Kansai-ben. Hisakawa is currently affiliated with Aoni Production.
External links
Edit
Ad blocker interference detected!
Wikia is a free-to-use site that makes money from advertising. We have a modified experience for viewers using ad blockers

Wikia is not accessible if you've made further modifications. Remove the custom ad blocker rule(s) and the page will load as expected.