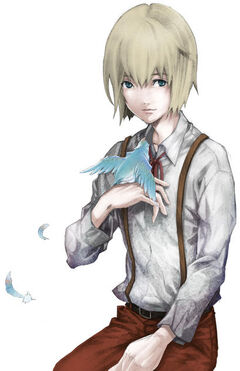 Heart Side Story: The Promise of That Day (北斗の拳外道伝 ハート・オブ・ミート ~あの日の約束~ Hokuto no Ken Gedō den – HEART of Meet – Ano Hi no Yakusoku) is a one-shot manga drawn by Yukito and written by Takeshi Kawada. It was published in the February 2013 issue of Monthly Comic Zenon. It is contained in the first tankōban of Strawberry-Flavored Hokuto no Ken.
This story is a spinoff prequel to the original Fist of the North Star by Buronson and Tetsuo Hara, and covers the events of Heart's (real name Alfred) life prior to his appearance in the manga.
Ad blocker interference detected!
Wikia is a free-to-use site that makes money from advertising. We have a modified experience for viewers using ad blockers

Wikia is not accessible if you've made further modifications. Remove the custom ad blocker rule(s) and the page will load as expected.