Kaneto Shiozawa
塩沢兼人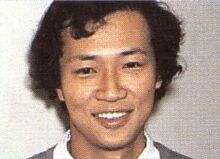 | | |
| --- | --- |
| Birth Name | Toshikazu Shiozawa (塩澤敏一) |
| Birthdate | January 28 1954 |
| Birthplace | Tokyo, Japan |
| | |
| Died | May 10 2000 (aged 46) (Cerebral contusion) |
| in | Shinjuku, Tokyo, Japan |
Kaneto Shiozawa (塩沢 兼人, Shiozawa Kaneto, January 28, 1954 - May 10, 2000) (Real name: Toshikazu Shiozawa (塩沢 敏一, Shiozawa Toshikazu) was a seiyū from Tokyo affiliated with Aoni Production. He had a distinctive cold, calm voice which usually typecast him in roles as villains or anti-heroes.
His stage name originated from the Japanese director Kaneto Shindō.
Shiozawa yearned to be a performer since his boyhood. He graduated from Nihon University Second Senior High School, where he learned to perform in its art department. On May 9, 2000, at around 4:00, Shiozawa fell down the stairway of his home; he later fell unconscious, and died of a cerebral contusion at 12:54am the next day. He was 46. Hidekatsu Shibata was one of the attendees at his funeral.
Hokuto no Ken (TV anime)
Edit
External links
Edit