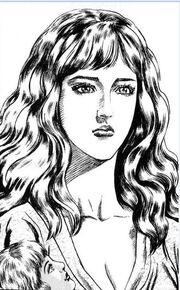 ソフィー
A Jewish French girl and younger sister of Charles de Guise. She and her fiancé Peter fled from Germany because of Nazi persecution. When they come to Shanghai, they are persecuted by inspector Malraux (an agent of both the French army and Honghua Hui). He tries to capture Sophie to blackmail de Guise into leaving Shanghai and during the process he kills Peter. After that, she is in shock and suppresses her memory and also suffered a miscarriage (she was pregnant). Later she begins to recover her memories thanks to Kenshiro Kasumi. Sophie is killed by a bomb put in her room by Zhang Taiyan.
In the anime she is voiced by Rie Tanaka.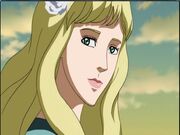 Ad blocker interference detected!
Wikia is a free-to-use site that makes money from advertising. We have a modified experience for viewers using ad blockers

Wikia is not accessible if you've made further modifications. Remove the custom ad blocker rule(s) and the page will load as expected.