Teiyū Ichiryūsai

一龍斎貞友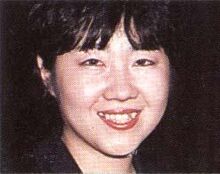 | | |
| --- | --- |
| Birth Name | Mieko Suzuki (鈴木三枝子) |
| Birthdate | June 20 1958 |
| Birthplace | Osaka, Japan |
| | |
| | |
| | |

Teiyū Ichiryūsai (一龍斎貞友, Ichiryūsai Teiyū?) is a seiyū and kōdan-shi who was born on June 20, 1958 in Osaka as Mieko Suzuki (鈴木三枝子, Suzuki Mieko?). From 1981 to 1985, Ichiryūsai's original stage name was Mie Suzuki (鈴木三枝, Suzuki Mie?). From 1985 to 1998 it was Mie Suzuki (鈴木みえ, Suzuki Mie?), which is written the same as the previous name, but with the given name written in Hiragana. She attained her current name from her kōdan master and Living National Treasure Teisui Ichiryūsai VI.
External links
Edit
Ad blocker interference detected!
Wikia is a free-to-use site that makes money from advertising. We have a modified experience for viewers using ad blockers

Wikia is not accessible if you've made further modifications. Remove the custom ad blocker rule(s) and the page will load as expected.